About Us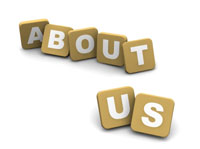 Ravi Steel is a name to reckon with, in manufacturing, Hand Shear Machine (5/300), Hand Shear Machine (8/CH), Hand Shear Machine (4/7R), Bhaiya Cutter Machine, Hand Operated Road Cutter Machine. Our products find their applicability in various industries like steel and metal, owing to their easy operations, long functional life and easy maintenance.
Our sound infrastructure and team of highly qualified workforce help us attain complete client satisfaction. Our bright engineers design and manufacture the latest versions of these industrial machines, and also make sure that the project is completed within the deadline given by the clients. Also, we provide our clients with other facilities like timely deliveries at their door step and hassle free transactions, along with varied payment modes.
Under the leadership JITENDRA DINESHBHAI PARMAR, the company has flourished and has accomplished a stalwart status in the industry. His sharp business acumen and industry expertise has helped us muster huge client base.
Our machines are recognized for their high quality & productivity with less pricing in different application segments viz.
Hydraulic Hand Shearing Machine / Hand Shearing Machine / Hydraulic Shearing Machine
Guaranteed Cutting Capacity
4 Edge Cutting Blade with one Piece Material
All Machines Gear Operated
Services Offered
Onsite Service
Repair Service
Preventive Maintenance Service
Upgrades
Re-manufacturing